The African Plant Nutrition Institute (APNI) in partnership with Mohammed VI Polytechnic University (UM6P), the International Society of Precision Agriculture (ISPA), and the African Association for Precision Agriculture (AAPA) presents the
2nd
African Conference on Precision Agriculture
7-9
|

December

|

2022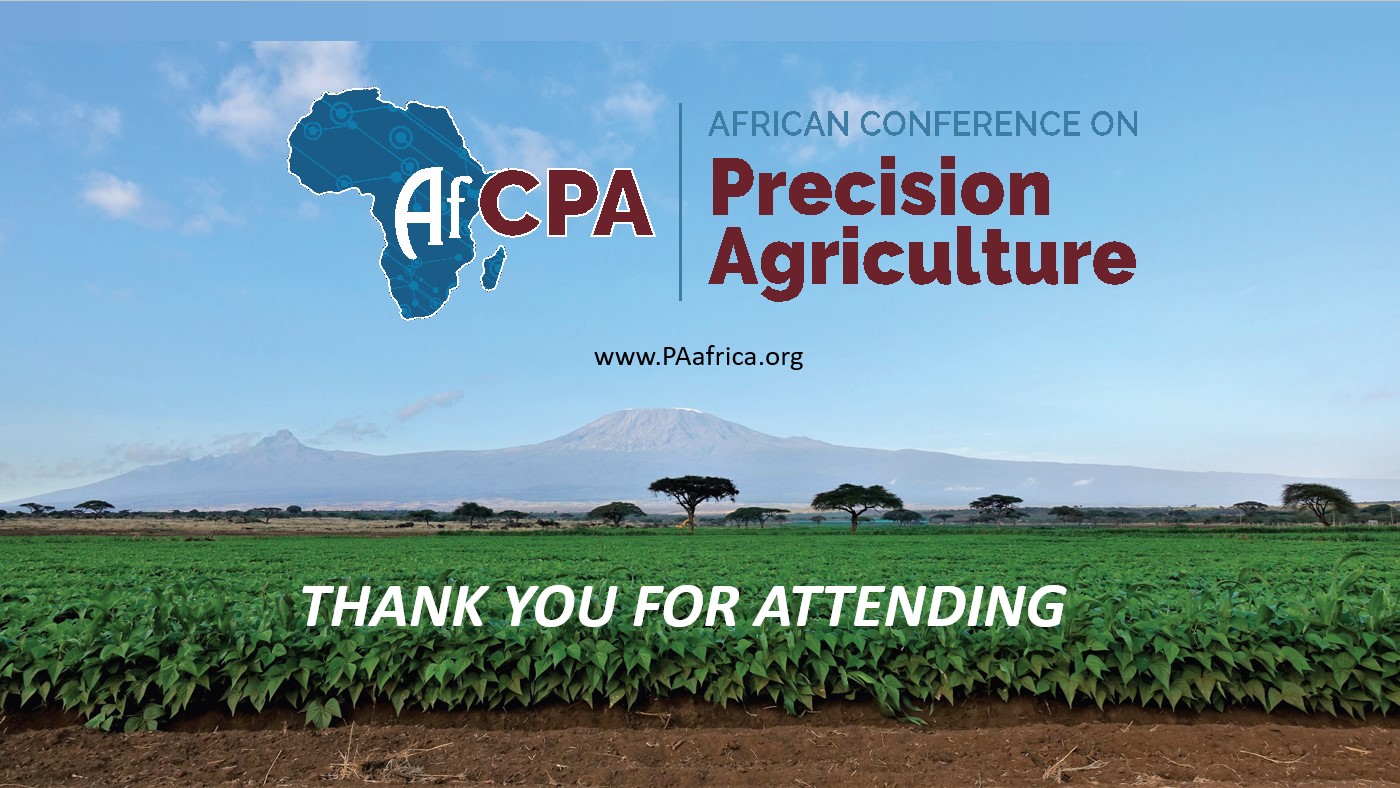 Sign In For Conference Access
Sign in with the login credentials you used to register for the 2nd AfCPA to access:
The "Join the Webinar" button. This button will direct you to the conference live stream.
The Conference Exhibit Hall. See the in-person exhibit hall map for Nairobi, Kenya, and view the virtual exhibit hall booths.
The Virtual Poster Presentations. Connect with the poster presenters through their virtual posters.
The On-Demand Program. View pre-recorded presentations at your leisure.
This December, AfCPA 2022 will provide a unique opportunity to connect the science and practice needed to put...
Precision Agriculture
in

Action

for

Africa

AfCPA offers:
a one-conference, multiple-site format designed to accommodate anticipated difficulties due to COVID-19.
a virtual main program simulcast to a network of satellite sites throughout Africa aimed at maximizing access to content and networking.
multiple pre-recorded sessions available on-demand
a fully online experience that will provide real-time opportunities to connect, learn and engage with other participants.
Who should participate in AfCPA?
Scientists
Crop consultants
Advisors
Extension personnel
Agronomists
Producers
Policy-makers
Service providers
Other practitioners of precision agriculture
1st African Conference
on

Precision Agriculture, Conference Proceedings

In December 2020, the African Plant Nutrition Institute (APNI) organized and hosted the 1st African Conference on Precision Agriculture (AfCPA) in cooperation with the International Society of Precision Agriculture (ISPA) and Mohammed VI Polytechnic University (UM6P). The mission of AfCPA was to create an event that would "connect the science and practice needed to put precision agriculture (PA) in action for Africa."

AfCPA 2020 featured 140 presenters speaking to 750+ registrants representing 50+ countries globally. AfCPA 2020 was structured as a one-conference, multiple-site event. Its main program was simulcast to 14 satellite sites that integrated the content within local conference programs on precision agriculture initiatives. AfCPA's hybrid format successfully connected registrants to an international panel of experts while also generating significant discussion on regional PA strategies within each local conference venue.